Cockcroft Institute (CI) members past and present gathered in the Daresbury Laboratory atrium on the 19th of April for a special lunch to say goodbye to our long-standing retired Director Prof Peter Ratoff.
Peter was one of the original founders of the Cockcroft Institute and has been with the Institute through thick and thin since 2003, first as a management board member from 2004 to 2014 and then as the Institutes third director from 2014-2023.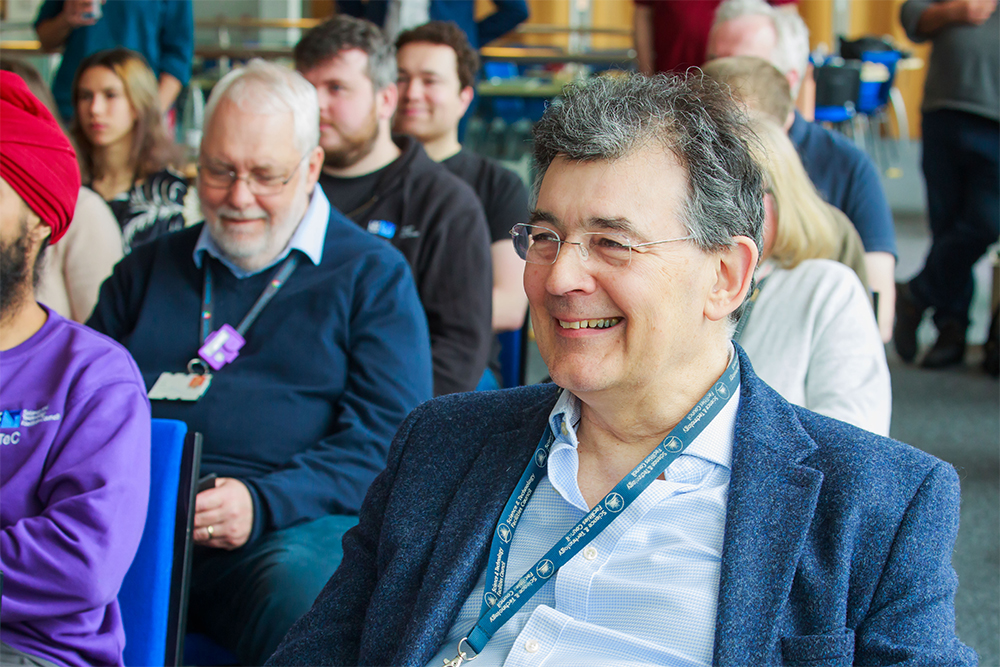 Under Peter's 9-year tenure the Institute has grown with the ascension of Strathclyde University from associate member to a full member in 2017, and he was a steady hand at the till of the Cockcroft ship during the pandemic. Under his leadership the CI delivered the CLARA and VELA accelerators, led the delivery of multiple key prototypes for the LHC upgrade including the crab cavity and gas jet monitor, and the construction of major SRF test infrastructure for ESS, and PIPII.
His largest contribution was the development and major growth in the area of novel accelerators through the Strathclyde integration and the appointment of several key researchers in the area of laser, plasma and THz accelerators at each of the partners. Peter also saw the PRECISE Group at Manchester get more involved in Cockcroft and develop key links with the Christie Hospital as well as healthcare industry to oversee an expansion in medical accelerators.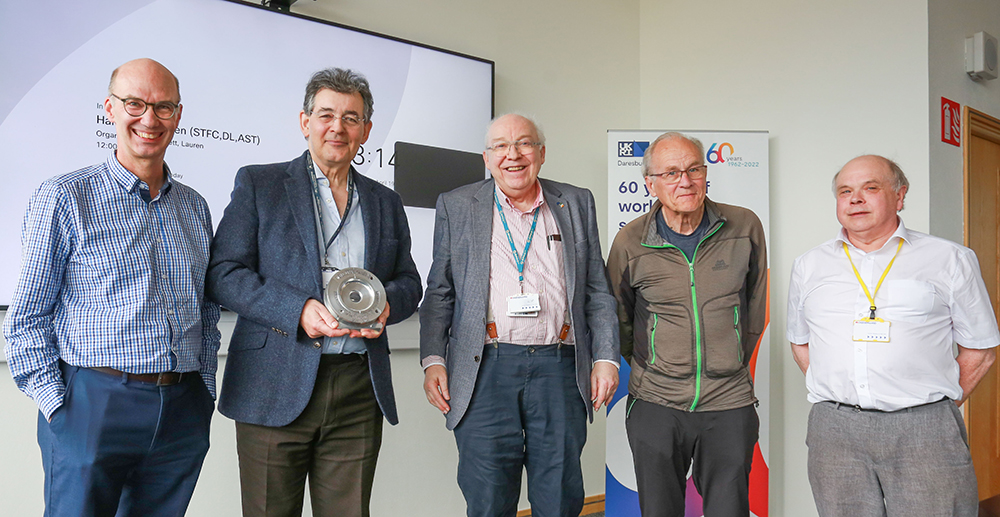 The lunch saw many of the original Cockcroft founders attend from far and wide as well as CI members from the universities and ASTeC Daresbury. The farewell speech was given by the founding CI director Prof John Dainton FRS who also presented Peter with a farewell gift of an engraved crab cavity.
Peter is moving back to his original area of research as the Director of Daresbury Anode Planar Arrays (APA) Operations for the DUNE neutrino physics collaboration, so he won't be moving far.
The members of the Cockcroft Institute would like to thank him again for his great leadership and wish him all the best in his future endeavours.
Prof Stewart Boogert has now taken up the role as the new Director of the Cockcroft Institute.