The Cockcroft Institute is pleased to announce Professor Stewart Boogert as the new Director of the Institute.
As director, Professor Boogert will drive the continued growth and development of the Cockcroft Institute of Accelerator Science and Technology, located at the Science and Technology Facilities Council's (STFC) Daresbury Laboratory, in the Liverpool City Region.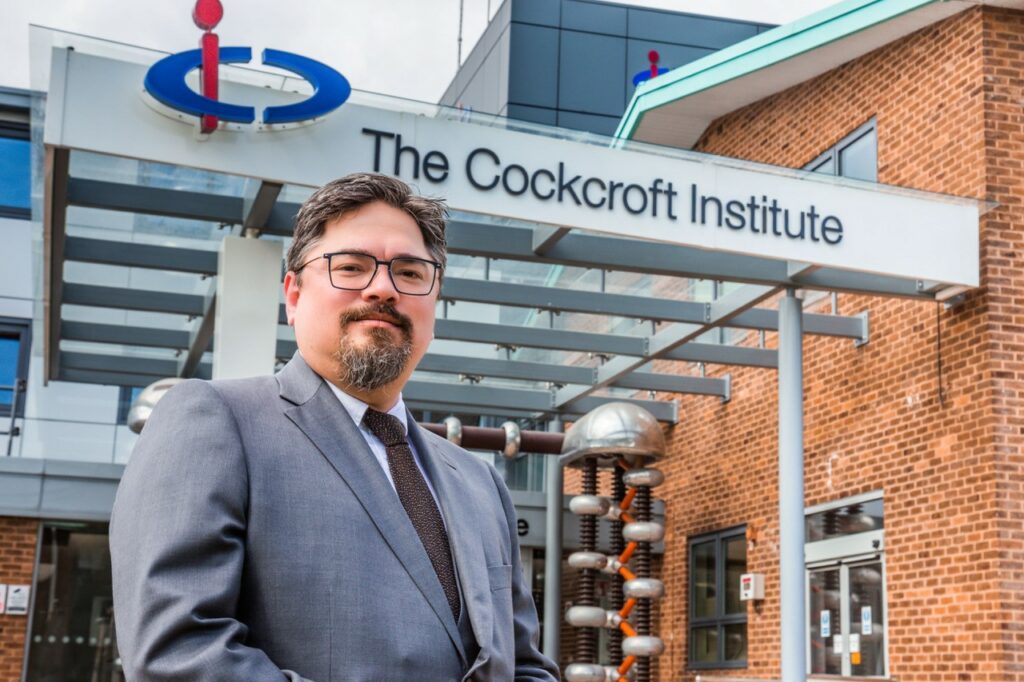 Professor Boogert is a Professor of Accelerator Physics at the University of Manchester. Most recently, he was Professor of Accelerator Physics at the Royal Holloway, University of London, where he was also Head of the Department of Physics and Head of the School of Engineering, Physical and Mathematical Science and had been an academic staff member since 2005.
Professor Boogert's areas of interest and research encompass the design and development of the new technologies that are essential for the world's future generations of particle accelerators.
He also has wide experience in the design and simulation for advanced accelerators, examples of which are the CLARA accelerator at Daresbury Laboratory (the UK national accelerator test facility) and the future collider options at CERN. He has a strong interest in the environmental sustainability of accelerators, which resonates with the ambitions of STFC to host a Centre of Excellence in Sustainable Accelerators.
Commenting on his appointment, Professor Boogert said: "I am incredibly excited at this opportunity to lead the exceptionally talented and internationally recognised team at the Cockcroft Institute and to strengthen collaboration with colleagues at the partner and regional universities. Accelerator science is instrumental in solving some of the most important challenges we face as a society and benefits nearly every sector of our economy." .
"There has never been a more important or exhilarating time to work in accelerator science, and I am committed to supporting the Cockcroft Institute's mission as it continues to deliver world-class developments in accelerator science and technology."
Professor Jim Clarke, Director of STFC's Accelerator Science and Technology Centre, added: "I congratulate Professor Boogert wholeheartedly on his appointment as Director of the Cockcroft Institute, and I look forward to collaborating and welcoming him to Daresbury Laboratory.
"Since its conception nearly 20 years ago, the Cockcroft Institute has been at the cutting edge of technology, consistently delivering world class research aimed at improving our quality of life whilst helping us understand our place in the Universe.
"Through Professor Boogert's leadership, experience and commitment, the Cockcroft Institute will continue to be a global leader in the design and development of new technologies that will deliver game changing benefits, both to our economy and society."
Professor Boogert takes over from Professor Peter Ratoff, Distinguished Professor of Physics at Lancaster University. Professor Ratoff has been a powerful driving force in the growth and development of the Cockcroft Institute since 2014, and was a founding member when it was first proposed in 2003.
His presence at Daresbury Laboratory continues as he now takes up the position of Director of Daresbury APA Operations for the DUNE neutrino physics collaboration.
Commenting on Prof Ratoff's leadership, Professor Boogert said: "Professor Ratoff has led the Cockcroft Institute to some amazing achievements and though real challenges. His commitment supported the creation and success of the Institute and I wish him every success in DUNE."