The 12th UK Vacuum symposium was held on 13th and 14th June 2023 at Daresbury Laboratory, Warrington, UK drawing nearly 100 visitors. The UK's premier vacuum technology event is now in its 12th year attracting both academia and industry, highlighting its importance across a wide range of applications.
The Vacuum Symposium is an annual event that aims to educate and inform in all aspects of vacuum science and technology across the many and varied applications. The symposium attracts a varied audience and promotes a great willingness to share knowledge, ideas, and experiences amongst the participants.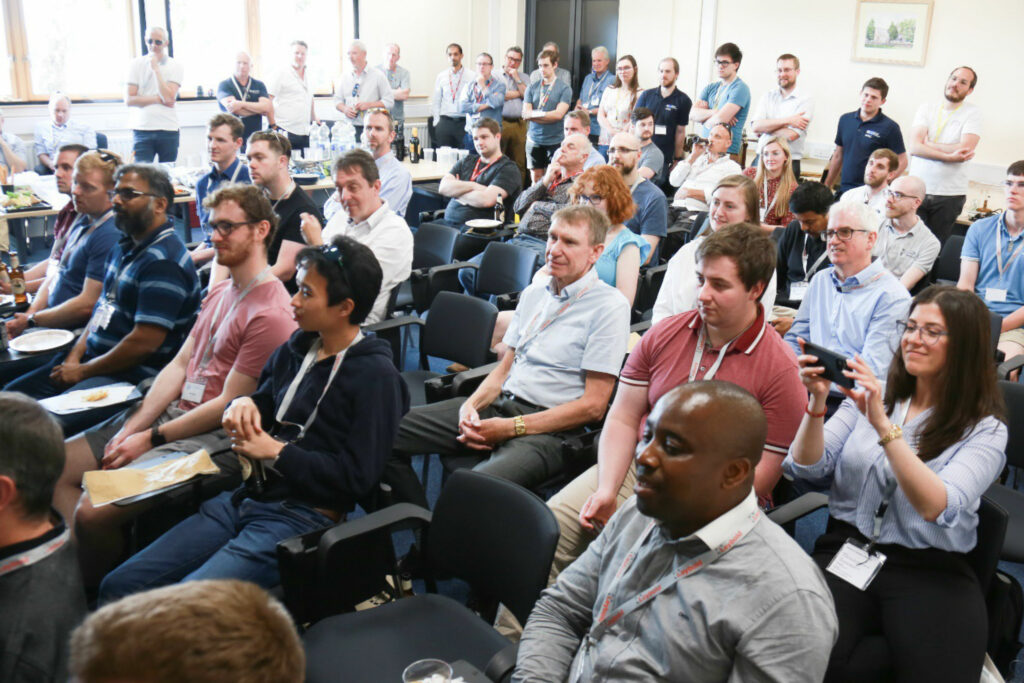 The Welcome Reception on Tuesday evening was well received with an informative talk from Professor Jim Clarke (Director of ASTeC at Daresbury Laboratory) on "History of the Synchrotron Radiation Source". This was an informal gathering sustained with food and drinks that spilled out into the hot evening sunshine.
The low-cost Vacuum Training courses put on by symposium proved to be very popular once again. Few people working with vacuum have received any formal training. The courses, ranging from introductory to specialist, provide knowledge that can be taken back to the workplace. Year after year positive feedback is received about the highly inspiring lecturers" and how what participants learnt will be useful in their day to day work.
The Vacuum Symposium meeting is also an opportunity to present the Harry Leck Memorial Medal for distinguished contributions in vacuum science and applications. The 2023 winner was Dr Graham Rogers of Leybold Vacuum who received the award from Dr Andrew Chew, last year's winner. The growing winners list demonstrates a prestigious accolade amongst the community and nominations are invited for the 2024 award.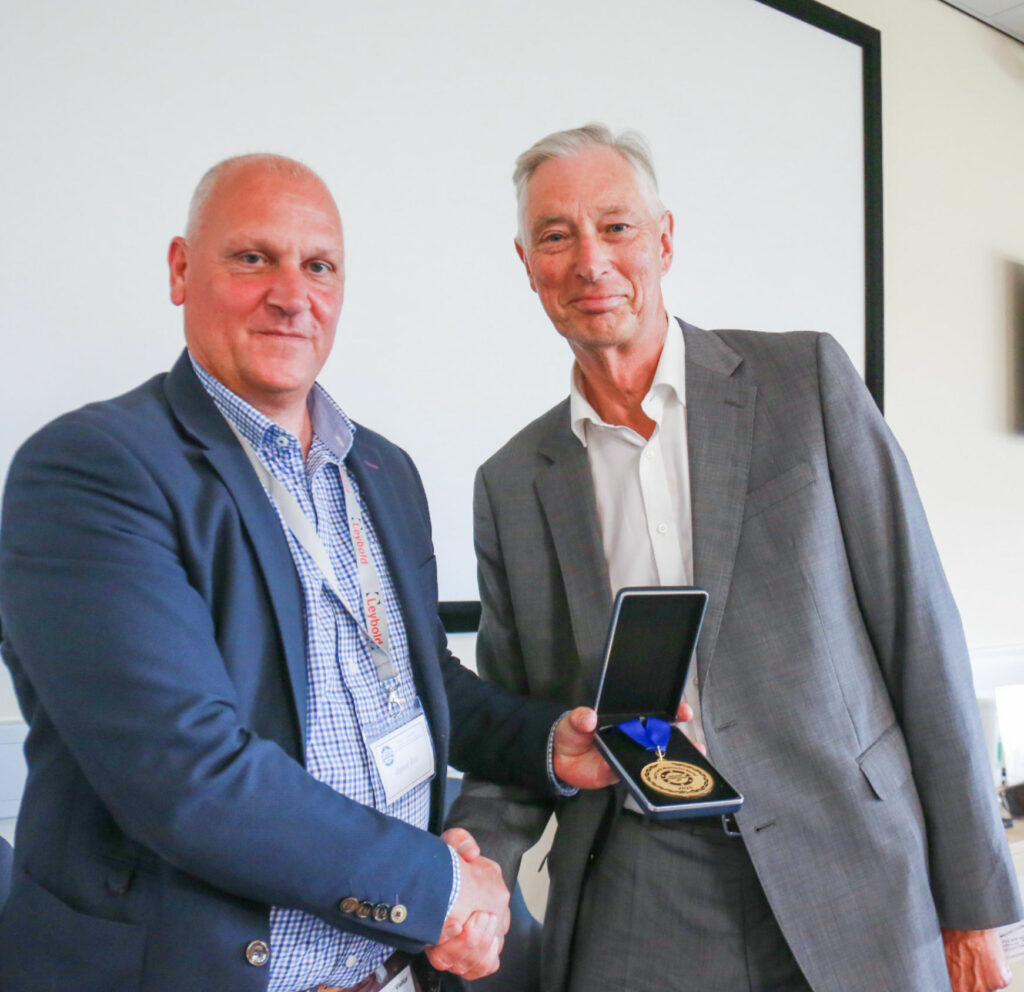 The free to attend Technical Meeting at the symposium was organised by the IOP Vacuum Group "Vacuum in Medical Applications". There were six presentations from industry experts that stimulated a great deal of discussion and interaction.
There was also a large Vacuum & Technology Exhibition, organised by Nu-tech Associates, with table-top displays from over 40 companies. The free buffet lunch provided in the marquee provided a great opportunity to network and talk to the exhibitors.
The Marquee also housed the poster session with the £100 prize being awarded to Benzi John from the Scientific Computing Department at STFC Daresbury Laboratory who, with colleagues, presented 'Numerical Investigation of Space Charge Compensation of ISIS H– Ion Sources'.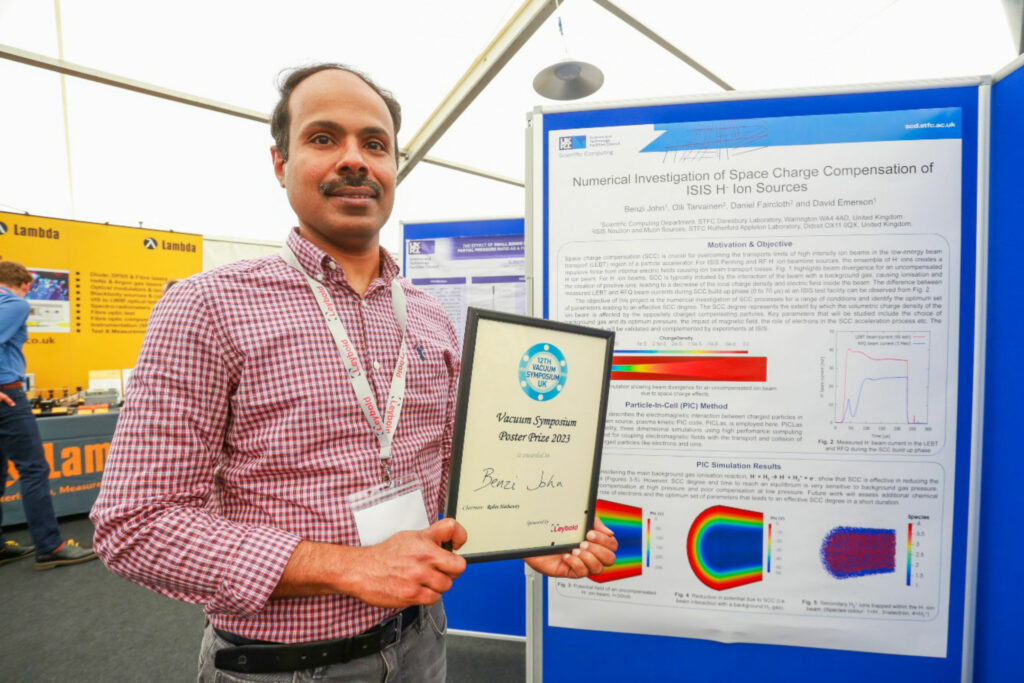 The next UK Vacuum Symposium will be part of the European Vacuum Conference and European Conference on Surface Science which will be held from 17-21 June 2024 at the Harrogate Convention Centre.